CAS Digital Masterclass
We are in the midst of a digital revolution: rapid technological development is driving digitalization in an exponential fashion. Only those who go with the wave of digitization will experience the future as a place which holds many opportunities.
The CAS Digital Masterclass focuses on the unlimited development of technologies and trains participants to think exponentially in order to solve business challenges using new technologies and takes them on a experience tour to a tech hotspot.
Key Facts
Part-time course

Part-time course of studies

Degree

«Certificate of Advanced Studies (CAS) in Digital Masterclass»

Recognition

15 ECTS credit points

Start

9 May 2021

Duration

18 days, including 1 study tour of 6 days

Number of participants

Maximum 20 participants

Location

Zurich; Sihlhof (directly at the main station). 6 days study tour.

Language

Lessons are held in English

Requirements

University degree, higher degree plus two years of professional competence. Other equivalent qualifications with corresponding practical experience can be recognised "sur dossier"

Course fee

CHF 11'800 (excl. flight and accommodation costs for study trip)
Description
In a radically digitized business world, organizations need leaders who combine their creative skills with the efficient implementation of concept. The course deepens knowledge and teaches concrete "hacks" in significant digital disciplines. The graduates know how the assets of the old world can be linked with the new world.
Attendees
The program is aimed at specialists in leading positions with executive functions and direct responsibility. We address professionals in marketing, product management, sales, communication and IT – who are not aiming for a master's degree but still want digital knowledge at a high altitude.
Credits
This certificate course is self-contained and comprises 15 credits according to the European Credit Transfer System (ECTS). The CAS Digital Masterclass can be credited as part of the MAS Digital Business or MAS Digital Excellence for Financial Services and, on request, to other HWZ formats.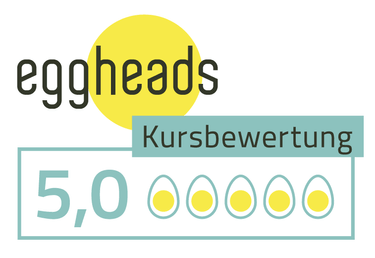 Structure & Content
The 18-day certificate course provides a solid basis for customer-relevant initiatives relating to the smart digitalization of companies. In the context of a dense knowledge transfer, the participants receive a variety of impulses and concrete instructions on how to carefully accompany their organisation as consultants, intrapreneurs or digital transformers on this exciting but sometimes highly complex journey with creativity and prudence. In a world where "those who don't think digitally are out" has become a dominant mantra, organizations need employees, who can take responsibility as pioneers and program leaders with their digital skill sets. The course deepens knowledge in central disciplines and forms talented individuals into digital masters.
Key Contents
Digital Leadership
Exponential Technologies
Artificial Intelligence
Internet of All
Design Thinking
Innovation
Customer Journey
User Experience
Digital Law
Corporate Ecosystems
Corporate Disruption
Corporate Communities
Business Modelling
Study Tour
Every CAS Digital Masterclass group visits a different European tech hotspot. 2017 London and Berlin. 2018 Tallinn and Estonia. 2019 Tel Aviv and 2020 Stockholm. In 2021 the study trip will go back to Tel Aviv, one of the most important startup cities in the world.