Doctor of Business Administration (DBA)
With a Master's degree from HWZ, you may apply to our DBA program. This offers you a straightforward approach to your dissertation. Depending on the individual situation, you may be able to finish the DBA within four years.
Description
Who should do a DBA?
Professionals seeking business careers as independent experts, consultants, heads of research centres or heads of educational institutions.
Individuals interested in writing research reports, academic articles, books or guidelines.
People interested in leading teams of researchers, academics and experts.
People interested in research methods, business analysis, development of new concepts, analytic modelling and data Analysis
Admission requirements
Bachelor & Master degree
Five years leadership experience (project and/or line management)
English skills (test result or native speaker)
Submission of a research proposal
Resident in Switzerland
Please contact the course director before submitting any documents. Admission to the DBA is limited. According to current candidate status, no admission before end of 2020 (program start spring 2021) is possible.
Academic Degree
Doctor of Business Administration (DBA)
Employment
Max. 60 – 80% workload recommended
Location
Zurich; Sihlhof (three-minute walk from Zurich's main train station)
Duration
Approximately 4 years, depending on students progress
Language
English
Partner USQ
University of Southern Queensland (USQ)
USQ is a fully accredited Australian Government University which has been in operation since 1967.
More than 25'000 students study with USQ. Of these, 75% study by distance education, in Australia and throughout the world.
Accreditation and recognition
USQ is accredited with the Distance Education Training Council (DETC), an American public service organisation dedicated to identifying quality distance learning institutions. Read more about USQ's latest success in USQ News.
USQ is accredited with the Tertiary Education Quality and Standards Agency (TEQSA)
Results of accreditation and achievements
Quality assurance and accreditation is done by the Tertiary Education Quality and Standards Agency (TEQSA), the last (excellent) review has been done in 2009.
In 2001, UNESCO ranked USQ as the number 1 distance university among 140 institutions.
In 1999, a jury from the International Council for Distance Education (ICDE) judged USQ the best dual-mode University in the world, by awarding it the Institutional Prize for Excellence for its global education initiatives and expertise in providing flexible learning opportunities.
Further aspects
Independent surveys prove that USQ students have a very high overall satisfaction rate with the standard of courses and support offered to them.
USQ graduates record higher than average employment rates.
The Australian Good Universities Guide ranked USQ among the top ten Australian universities for graduate employment rates and positive graduate outcomes.
USQ Faculty of Business
Contact
+41 43 322 26 19
michael.grund@fh-hwz.ch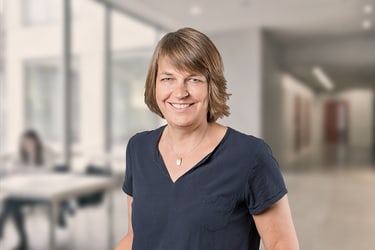 Britta Zepf, Program Operations Manager
Master Office
General information on the HWZ and the Master program can be obtained from the master office.
Registration & Information
HWZ University of Applied Sciences in Business Administration
Master-Office
Lagerstrasse 5
CH-8021 Zürich Phone:
+41 43 322 26 88
E-Mail: 
master@fh-hwz.ch
Office: 609, 6th floor
Office hours
Mo – Fr

8.00 – 12.00 / 13.00 – 17.00

Sa

8.00 – 12.00