Executive MBA – Digital Leadership
A Program that Consistently Integrates Digital Technology and Leadership
The EMBA – Digital Leadership offers executives with digital ambitions a 16-months state-of-the-art program that can be carried out part-time while working. Highlights of the program include an independently organised TEDxHWZ conference, a digital innovation challenge that culminates in a pitch contest with potential investment for participants' business ideas, personal development coaching sessions and three study-abroad trips (CH, USA, CHN). The number of maximum participants is limited to 20. 
The executive program is designed for executives with several years of leadership experience who want to deepen their understanding of digital technology, learn about new leadership approaches and ultimately develop a digital vision for their organisation. The curriculum focuses on three key areas: «Digital Business and Technology», «Digital Culture and Leadership» and «Digital Vision». The program also puts a strong focus on the managers' personal development and their communication as well as their entrepreneurial skills.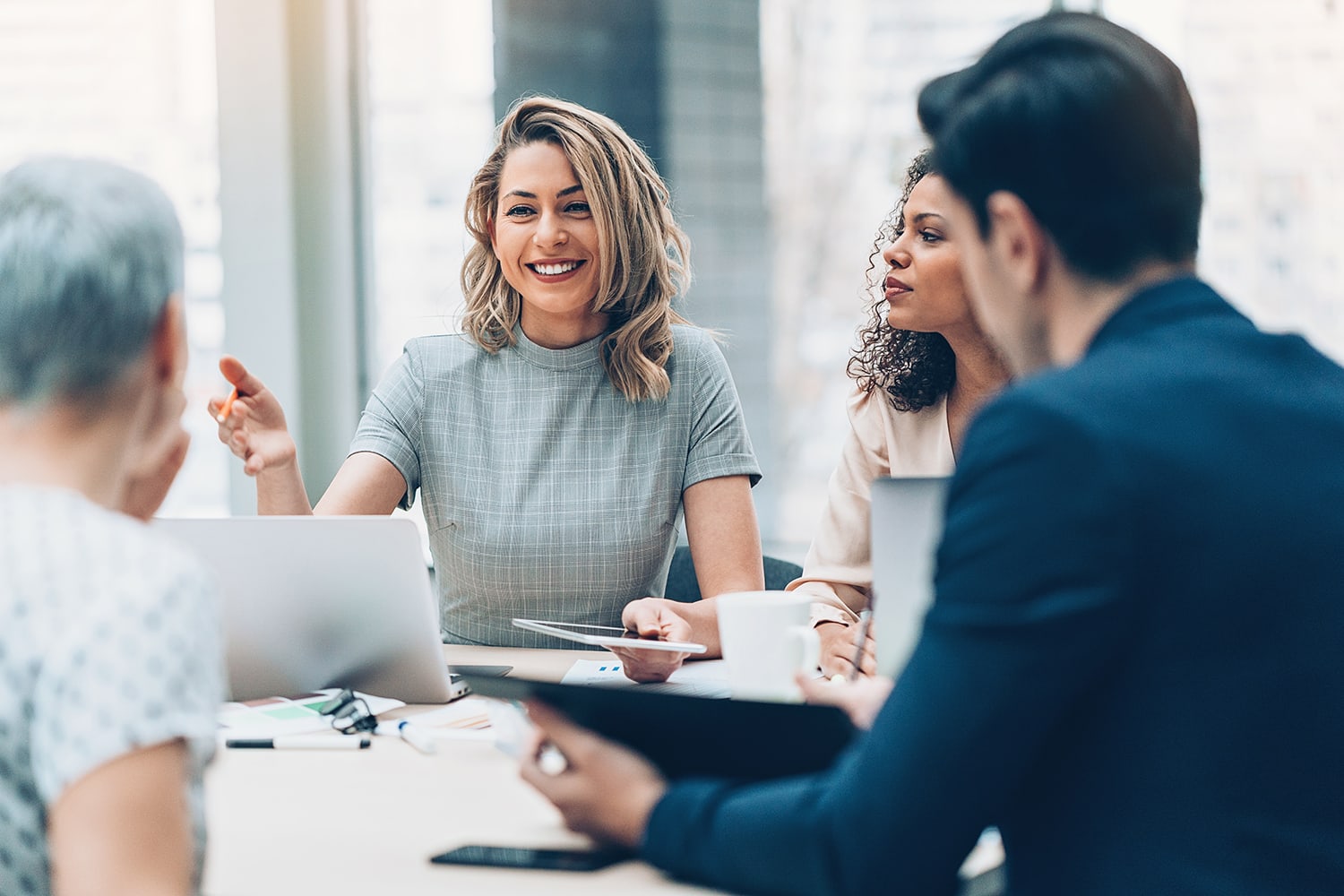 Key Facts
Workload

Possible alongside full-time employment

Degree

«Executive MBA ZFH»

Recognition

60 ECTS credits

Start

Every February

Duration

Three semesters (60 attendance days, of which 16 are Saturdays).

Language

The course will be taught in English and German.

Number of Participants

There will be a maximum of 20 participants in each class.

Good to Know

In the first semester, you will visit ETH Zurich, EPFL and the CERN to gain in-depth insights into the Swiss innovation ecosystem.  In the second semester, you will visit during a five-day study abroad trip Harvard University, MIT Massachusetts Institute of Technology in Boston as well as Yale University in New Haven and select technology companies in New York. In your final semester, the class goes on a five-day study abroad trip to Beijing and Shanghai.

Location

With the exception of the study tours, the course will take place in the Sihlhof building in the heart of Zurich, located directly behind Zurich main station in the Europaallee neighbourhood.

Admission

To be admitted to the program you are required to hold a university degree, have at least five years of professional experience relevant to your field of study as well as at least three years of management experience. Equivalent qualifications with the relevant practical experience will be considered on a case-by-case basis.

Program Fee

CHF 55'000 (excl. flight and hotel during study abroad trips)
Downloads
Testing, learning and optimising are key success factors in the digital transformation. Those companies will be successful that learn more and learn faster than their competitors.  A digital leader conveys purpose and enables a culture of lifelong learning in an organization.
Description
Besides imparting knowhow on digital business and technology, the program also puts a strong focus on the managers' personal development and their communication as well as their entrepreneurial skills. Across different educational formats such as learning groups, case studies, executive coaching sessions, speaker trainings and the innovation challenge, the participants hone in on developing strong leadership skills. The peer group offers excellent opportunities to test new leadership approaches and receive constructive feedback from one another.
In addition, three study abroad trips across Switzerland, USA and China with visits to renowned universities such as Harvard, MIT, Yale, ETH Zurich and EPFL as well as visits to innovative digital companies complement the executive program. Overall, the EMBA empowers its participants to broaden their innovation horizon and to learn firsthand from some of the leading technology organizations from around the world.
Objectives
The aim of the program is to equip you with a strong knowledge foundation in both digital business and digital technology. It also provides you with a toolkit of skills and methodologies to create and execute digital change and innovation initiatives in your organisation. Ultimately, the EMBA enables you to create your own company-wide vision to guide your organisation through the digital transformation and succeed in an increasingly technology-enabled future.
Upon graduation, participants of the EMBA in Digital Leadership will have obtained the following knowledge, skills and insights:
You will have a solid understanding of major digital technologies such as the cloud, big data, machine learning, artificial intelligence, 3D-printing, the internet of things, robotics, blockchain, social media as well as virtual and augmented reality.
You are able to formulate a big data strategy, handle large amounts of data and implement data-based decision-making processes in your organization. You also will obtain many new insights from numerous case studies about digital business models as well as digital transformation strategies.
You will have an in-depth overview of new work models and various digital collaboration tools that you can use to manage remote and flexible teams effectively. Additionally, you will be able to apply "Agile Leadership" as well as "Strength-based Leadership" approaches.
You will have an in-depth understanding of change management and are able to strategically plan and implement an organisational culture transformation. In particular, you know how to foster entrepreneurial thinking and acting on all levels of the organisation so that intrapreneurship becomes part of the company's cultural DNA.
You are able to communicate authentically online and offline. In particular, you have obtained the skills to do effective storytelling on the main social media platforms. You also are capable of giving an inspiring talk that excites the audience about a new idea or vision.
You know how to iteratively develop digital products, services and new digital business models that are tailored to the customer needs. Thanks to the innovation challenge you are able to put this knowledge directly into practice within your master thesis. The latter consists among other things of the business plan and pitch deck for your innovation challenge project which you present to a jury of potential investors and startup experts.
Balancing Work and the EMBA Program
The program requires you to be present for a total of 60 days at HWZ premises. 16 of these days are Saturdays. The program consists of 16 monthly blocks of 3 to 5 days each.
These programs could also interest you:
The human being at the center of digital transformation: In times of change the EMBA in Digital Leadership sets a new standard for business education.
Program Structure and Content
A Uniquely Visionary Education
The EMBA – Digital Leadership is based on three theses:
To transform an organisation digitally, leaders should not just focus on technological changes, but also on cultural changes, as both go hand in hand.
New technologies alone do not automatically make everything better. To achieve that,  future-oriented leaders need to be equally capable of understanding technology as they are at leading their employees towards a digital vision that uses technology to achieve greater good in the economy and society.
The digital transformation is dissolving traditional boundaries between business sectors. Leaders therefore have to become better at engaging collaboratively with new stakeholders across sectors via platforms, clusters and innovation ecosystems.
Based on these three theses the EMBA Digital Leadership focuses in equal parts on the key areas «Digital Business & Technology» as well as «Digital Culture & Leadership» in the first two semesters. In the third semester the focus lies on developing your own «Digital Vision» for the digital transformation of your own company.
Excerpt from the Curriculum
Exponential Technologies & Digital Leadership
Self-Management: Positive Psychology & Resilience
Foundations for Data Science
Data-Driven Decision Making
Cloud, Big Data, Machine Learning & AI
Platform Economy & Innovation Ecosystems
Digital Workplace & HR Transformation Strategies
Digital Marketing, Content & Storytelling
Leading Flexible & Remote Teams
Collaboration Tools & Productivity Hacks
Digital Corporate Responsibility
Corporate Foresight & Vision-Building
Highlights of the EMBA Digital Leadership
The TEDxHWZ Conference
To strengthen the team spirit and leadership skills within the EMBA class, a subgroup of participants of the program will organize together the TEDxHWZ conference that will be open to the public. In addition, all participants will also be asked to put together a TEDx-style talk about an 'idea worth spreading' (in line with the TED tagline). A speaker coach will train each member of the class over a period of several months in giving an inspiring presentation. During this period, you will give your talk to your peers multiple times. As you refine your talk, you significantly improve your presentation skills and contribute towards building a strong feedback culture within the class.
Innovation Challenge
During the second and third semester, you will develop a digital product or service which can be based on a project of your company or your own business idea. Through innovation workshops, prototyping hackathons and start-up coaching sessions, you will develop a business plan, a prototype and a pitch deck for your digital innovation. You will conclude this module by pitching it to a jury of angel investors and start-up experts with the chance of receiving initial funding for your idea. The pitch and business plan will form the main elements of your master thesis.
Personal Development Coaching
In the first semester, you will create a personal development memo, summarising your goals in terms of further education, career and digital leadership. Throughout the EMBA program you then work with a coach on these individual goals as well as the development of your leadership skills. Using a set of coaching tools and methodologies (such as a 360° assessment and a learning journal), you expand and enrich your self-perception as a leader in the digital context. In cooperation with the lecturers, your coach supports you in achieving your individual learning goals across all modules and integrating these learnings into your professional life. He also challenges you in your key growth areas, i.e. areas where you can achieve maximum personal growth as a leader.
Study Abroad Trips
Through company visits, lectures by renowned technology leaders and travels across three continents, participants will have ample opportunity to learn firsthand from Digital Leaders. A key element that enables hands-on learning are the study abroad trips.
Innovation Hotspots Switzerland
In the first semester, participants visit several technology labs and innovative tech spin-offs from ETH Zurich, EPFL and CERN. The trip lasts three days (Tuesday through Thursday) and aims to give participants a firsthand insight into some of Switzerland's innovation epicenters. As it takes place at the beginning of the program, it is also an excellent opportunity for the class to bond and builds a strong team spirit.
Leading Universities and Tech Companies in the USA
In the second semester, participants spend a week on the East Coast of the USA. The trip kicks off with a welcome dinner in Boston and lasts in total five days (Monday through Friday). During this time participants will attend sessions at MIT, Harvard's Berkman Klein Center for Internet & Society and Yale University. They will also visit New York where they will meet with several innovative technology companies.
Innovation Hotspots in Asia
In the final semester participants will travel to Beijing and Shanghai to get a glimpse of what the future of technology might look like. The trip kicks off with a welcome dinner and lasts in total five days (Monday through Friday). During five days, topics related to digital business and technology will be covered through company visits and interactive study sessions.
The Executive MBA in Digital Leadership of HWZ deepens important competencies for leaders and shows them, how visions of an increasingly digital future can be successfully implemented.
Partner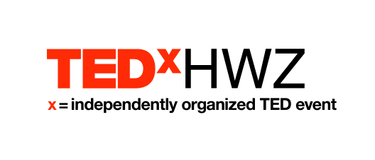 Contact
We love to tell you more about our innovative EMBA program. Don't hesitate to contact us or visit one of our orientation events.
Dean of Studies
Manuel P. Nappo
+41 43 322 26 88
manuel.nappo@fh-hwz.ch0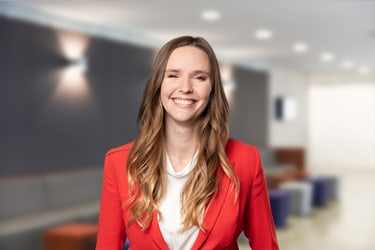 Associate Dean of Studies
Sunnie J. Groeneveld
The EMBA Digital Leadership of HWZ considers the digital transformation from a holistic point of view and teaches its participants: technological change goes hand in hand with culture change in companies and therefore requires a new approach to leadership.